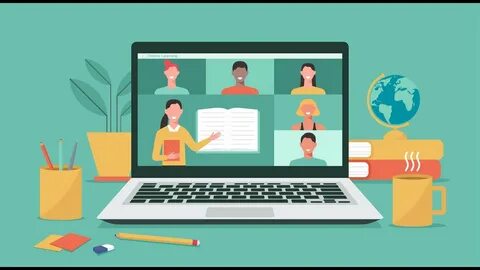 6 Ways to Boost Your Employability Before You Graduate
---
It is impossible to have any control over whether you get selected for an employment position or not. But you can take steps to become the kind of candidate who is impossible to reject. Acquiring new skills and developing your innate abilities is the best way to accomplish that.

A report by International Labor Organization from 2020 stated it is crucial to equip the youth with technical skills. Especially those which are in demand according to the ongoing industry trends. Equally important is the development of life skills like teamwork and communication. It enhances their chances of landing a good job on the whole.
Keeping this idea insight, reflect on where you think you stand right now as a professional. Do you feel ready to enter an organization with confidence and handle the challenges? Do you think you have the skills, experience, and knowledge to land your dream job? Here are six simple yet effective ways to graduate employability skills of any student.
Polish your soft skills
Soft skills or C-skills as they are mostly referred to, are essential for today's fresh graduates. Due to the rapidly changing nature of the business landscape, students must work on enhancing them during university years and can easily take help from Essay Assignment Help London that is helpful for student's career. Developing these skills will be immensely useful for both professional and personal success.
Employees are on the lookout for candidates with good creativity, communication, collaborative, and cooperation skills. Involvement in extracurricular activities during studies such as sports, community groups, or any hobby can hone these abilities. They will serve as excellent evidence of your soft skills when writing your cover letter.
Build and update your resume
It is essential to keep you CV updated in case the need for it arises out of the blue. Big and small achievements accomplished through the years are easy to forget if not recorded. So, whenever a training course reaches completion or you advance in one area or another, add it to your resume. That will precisely showcase your experiences and skills to impress prospective employers.
Hiring managers pinpoint resumes that ticks all the appropriate boxes. Make certain that you peruse the description and requirements for the role carefully. It will help you know which skills and accomplishments should be mentioned in your resume. Remember that the transferable skills acquired during volunteering, project work, or other activities apply to employment positions as well.
Seek advice from experts
Friends and family are great and of course your first choice when looking for advice. It is comfortable to talk to them about your fears and anxieties when deciding about your future career. However, it is also a fact that professional career advisers are trained to help people discover their passions.
Holding sessions with a career counsellor while in college is a great way for improving student employability. You can even do it earlier on as a high school student and can get best help from assignment helpers. They guide you to identify your interests, values, and strengths and recommend career options aligning with them. Your vision for the future becomes much clearer and you can understand how to move forward on that route.
Work on your professional presence online
It is a common practice for employers nowadays to do some background research on shortlisted candidates. If you do not have a professional profile online, it might discourage a lot of them to hire you.
Therefore, building a profile on social media platforms, especially on LinkedIn is highly recommended. Through it, you can showcase your work and educational achievements for the world to see. Without it being too obvious.
You can attract business owners and do network building by having an active and updated profile on LinkedIn. Presence is key so keep checking in with whatever is happening in your life relevant to your professional persona.
Prepare yourself for answering interviews
Once you are shortlisted as a worthy applicant for the role, you will start getting interview calls. This stage can be nerve-wracking so prepare for it in advance. The purpose of an interview is to know more about the candidate. It is essential to learn ways to highlight your best attributes in a person. Nowadays the interviews can also be held on the phone or on a video call, so practice for that as well.
Do some research beforehand about the company and the role you are aiming for. Knowing about their organizational culture will help you mold your responses in a way that appeals to them. Making intelligent conversation related to the company can help you create a good first impression.
Build and expand your professional network
A big part of landing a job depends on the people you know in the industry. If there is a particular role or industry you are interested in, broaden your network in it. Search and follow professionals of your field and form both career-related and personal connections with them.
Observe what the experts do, reach out to them for advice and receive their insight on career development. You can participate on online groups which are exclusive to particular industries. Join networking events and attend presentations by organizations to gain recognition and build contacts.
Conclusion
These were all the best tips on how to improve employability for students who are ready to start out. You can work on these areas to pave your path towards a successful future. It does take time to identify yourself as a professional as well. You will discover after experimentation and trial and error for which career choice you are destined for. Therefore, keep the hope and strive towards the prospects which appeal to your passion. Working ambitiously for your goals can help you climb the highest of mountains. Approach it with a positive mindset and implement your resources wisely. Keep up to date on the trends and practices of your field. This way, once you have finally graduated, it will be easier to navigate its ebbs and flows. With proper research and by following our recommended techniques, it will become possible to land any role you want.