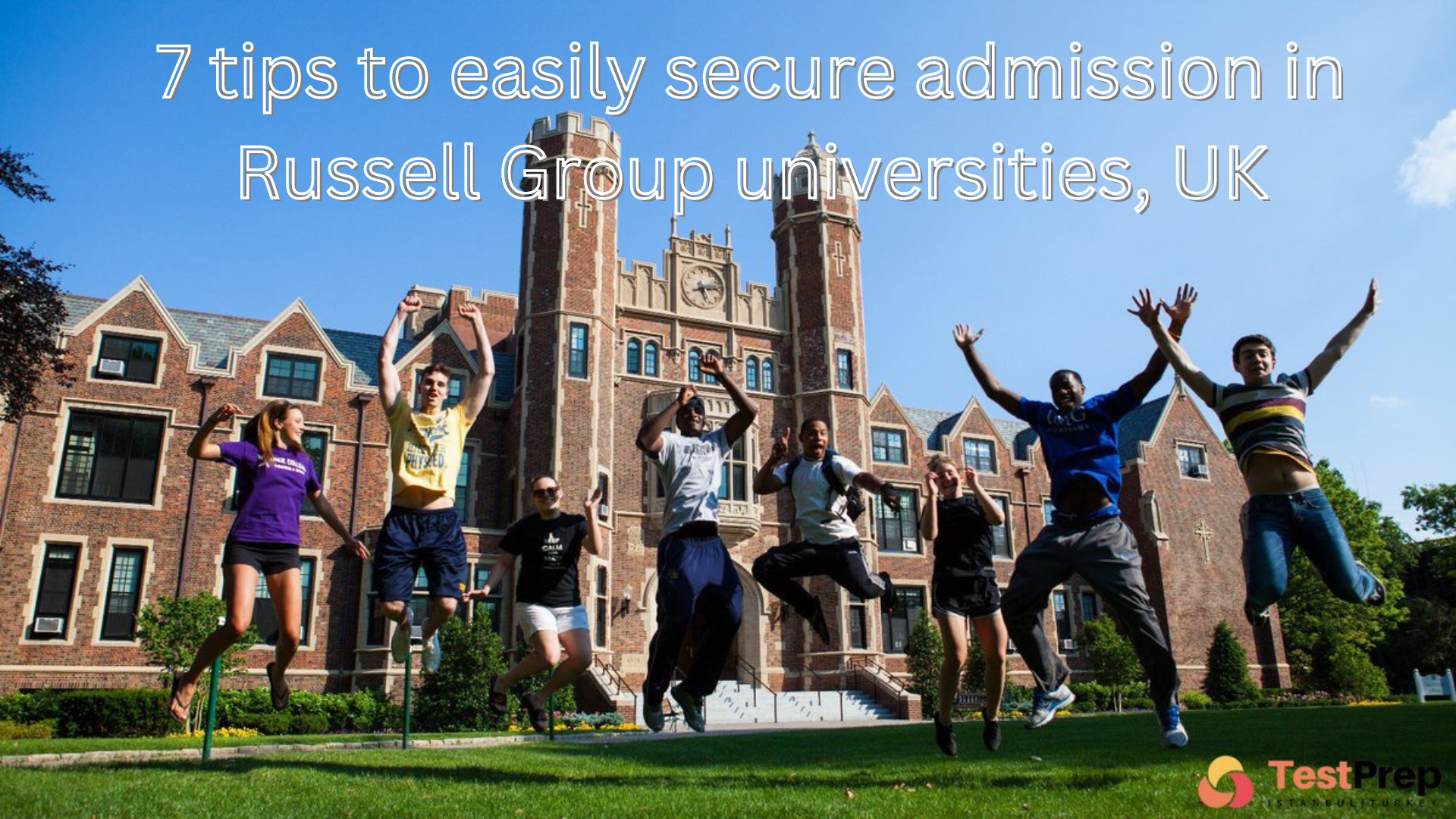 7 Tips To Easily Secure Admission In Russell Group Universities UK
---
Well, well… it's that nerve-racking time of the year when one struggles to secure admission in Russell Group universities UK. Unfortunately, it's no child's play. Though how much one wishes it would be. But the thing is, "How could it be?" These universities are the best of the bests. Each of the twenty-four of them has occupied a place among the top-notch ones of the world. They deserve to have an arduous and challenging passage before penetrating their remarkable centuries-old boundaries.
However, to break down your agitation and grind away your troubles, we have curated seven useful tips. These will help you remain directed in following the correct pathway and achieve your dreams. Thus, without further preamble, let's get weaving into knowing them.
The Top Seven Tips to Secure Admission in Russell Group Universities UK
1. Observe Honesty
Before perusing any further, inquire yourself do you want to be around someone who is dishonest. Naturally, nope! Then how can such prestigious universities that are widely known for their unparalleled status compromise upon that? Sounds right, eh? Well, that's the point.
If you struggle to create your false image then it will be sniffed by the admission officers. Just realize that they are the experts who daily go through hundreds of applications. They are well aware of tactics and rooted flaws. The officers can easily pull out any exaggerations, outstretching et cetera. Institutions aim to hunt for people who have integrity and honesty. Thus, don't let it slip from your mind.
2. Be Proactive
You might be searching for UCAS personal statement writing service to draft an impressive one. Yet, it won't help unless you have substantial evidence to prove yourself that you are the perfect match for the course. We understand that the whole process of application leaves one crotchety and just like a cat on hot bricks. However, admission into Russell Group Universities is not a breeze. You need to strive and compete to attain a place.
Being proactive and dynamic over here symbolizes that you must participate in as many activities and related events as possible. Remember, they should be somehow connected to the course you have chosen. In this way, you will get a lot of material. This will enable you to successfully fight your case that you are the best applicant. Now these specific activities can be internships, volunteering, project work, research et cetera. Of course, these all are time-consuming, thus start preparing for your application early.
3. Get in Touch with the Alumni
This is one of the most advantageous ways out. Each of us has to face challenges in the form of constantly irritating self-doubts, anxiety attacks and feelings of failure. And usually, we are unable to find the right person to ease our related worries and overwhelming times. However, how about if you talk to some alumni of the university you're having the jitters about? Sounds soothing eh? Well, it is ideal if you do so as you will gain insight regarding how to curate the best application. What to include and what to exclude. It will help you to learn from their experience as the conversation will spark out. You will even come to convince yourself whether the university culture will suit you et cetera.
Reach them through LinkedIn. Once they permit you then you can politely ask for their assistance. This will prompt you to let yourself shift away from being on pins and needles.
4. Strong Reference Letter
The reference letter from a reputable institution works as a cherry on top. Just like the cherry over ice cream scoops beautifies the overall look, but without it, perfection seems incomplete. In the same way, a sterling reference paints your image and builds your credibility. Just like the rest of the applicants, you also need to submit your ones from your counsellor or professors.
Significantly, it should have detailed, specific and authentic information about you. If your teacher has taught you a particular subject that is connected to your selected course, that's good enough. It is recommended that you get a perfect one for yourself, so that it adds profound value to your application.
5. A Perfect Personal Statement
You may be zapping through numerous samples by typing personal statement UK. However, to curate an impressive one that intrigues the admission officials, you are required to follow all the requirements that entitle it as outstanding.
This statement is a golden opportunity for you even if you have low grades. You can display your expertise, experiences, personality and other pertinent things over here with creativity and instilling enthusiasm. This is the chance that is provided to you to prove to them that why they should consider you. Now it is in your hands not to disappoint them or miss the boat.
6. Take Care of the Formalities
The plethora of formalities becomes a stumbling block that needs to be tackled as quickly as possible. The proficiency tests, educational documents latest and earlier, along with their attestation work. Moreover, catering for reference letters, affidavits et cetera and the list goes on. Usually, dealing with all these and making sure is there becomes hectic. Therefore, you should always start processing for filing early. This saves you from the burden of hassle and tension. Furthermore, it will provide you extra time to refine your application so that it has more chances of outshining others.
7. Never Underestimate Your Soft Skills
Soft skills play an integral role in defining your personality and making your case even stronger. Their ultimate significance can be evaluated from the quote, "soft skills do not replace hard work. They make you a more pleasant person while you are doing the hard work." Universities are seeking them because they depict that the student will be able to easily interact with employers and peers. As well as they show that the student can contribute much to the well-being of campus-life, the student body et cetera.
Conclusion:
It's pivotal that you get your ducks in a row before finally submitting your application to secure admission in Russell group universities, UK. Probably, you must have curated it with blood, sweat and tears. Create a checklist and make sure that everything is sorted. Though you must have gotten your knickers in a twist but remember it's an opportunity that comes after a year. And once rejected, it sends your morale into the deep abyss. That's why you must bear in mind that you need to get through on the very first attempt, by hook or crook. 
Thus, as an honest piece of advice, exhaustively work around all of the above-mentioned tips. And hopefully, your efforts will bear fruitful results. All the best to you!