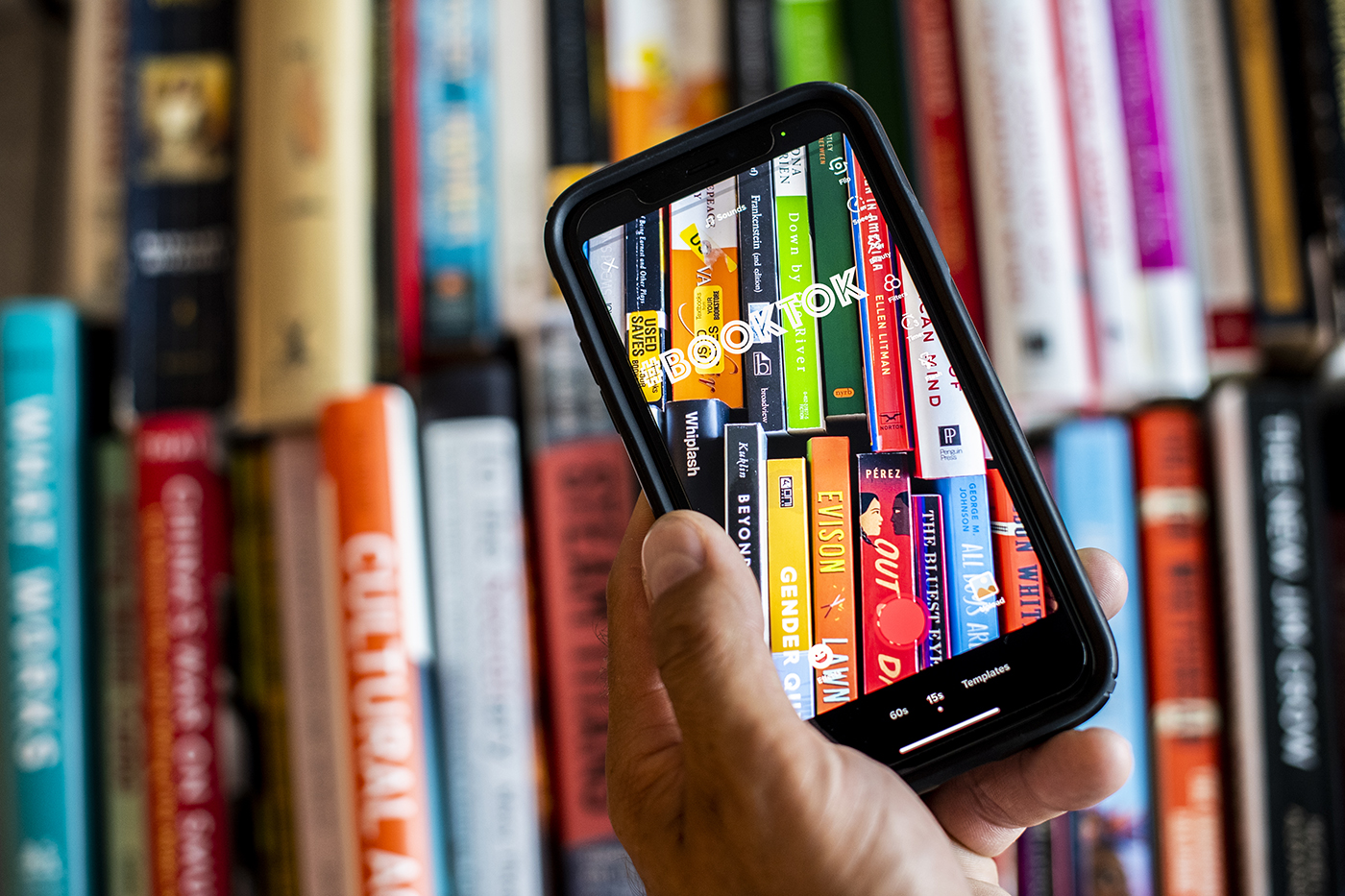 8 Steps To Effectively Market Your Book On TikTok
---
In 2023, we witnessed a major change in social media trends. When a group of friends sit down for a chat, the topic of discussion is mostly about any ongoing trend. If one thing goes viral, it gains a striking amount of audience that builds influence over people.
And these days, TikTok is the most influential platform, with over 3.5 million users. If you are a TikTok user, you would most likely be familiar with authors like 'Ana Huang' and 'Colleen Hover'. The book "It Ends With Us", written by "Colleen Hover" in 2016, gained astonishing popularity in 2021. It gained exposure through TikTok, which resulted in the publishing of its sequel. It wasn't a big surprise that even the sequel got the same amount of audience. The same goes for 'Ana Huang' her "Twisted series" got a lot of attention after a number of videos got really popular about the book. So yes, TikTok is a great place for marketing a new book.
But the question arises how we can promote our books on TikTok? Let's find out! In this blog, we will tell you things that will help you market your book on BookTok, AKA TikTok.
Strategies For Writers To Promote Their Books On TikTok
SET UP AN AUDIENCE
Firstly, you have to create an audience on TikTok. The only way to achieve that is to start posting daily, as the TikTok algorithm reward active accounts. While posting daily, use suitable hashtags in order to escalate your reach on the platform! Try to redirect your followers from another platform and bring them to your new TikTok account. Spend time following other writers and readers, they might start doing the same for you. All of this will help you build an organic audience gradually. Furthermore, when you post a video, look at the right side corner of your screen. You will see three dots. Click on it, and you will see the option saying 'Promote' Click on it, then select more followers.
Remember in order to get this promotion, you have to buy coins, and that could be expensive so add it in your business promotion account or you might get yourself in trouble.
CONTENT PRODUCTION
While posting a video, remember the 3E. What's 3E? Your content should be one of three things educating, entertaining, or engaging for your readers. For this case, your aim is to promote a book that is educating and engaging in its own way. The video would guide your audience about the book. Use a fascinating intro or quote that doesn't reveal the context but grabs the attention. As an author, you might hire book writing services, but still, you have to properly market that well-written book. Creating interactive and valuable content for TikTok is always the best way to do that.
HASHTAG USAGE
Like all the other platforms, TikTok also has an algorithm. And your audience could skyrocket with the correct use of hashtags. So try to be more creative with your captions for TikTok videos and add different hashtags for better reach. Once your video grabs the right audience, the spectator count will keep on multiplying.
ENGAGE WITH YOUR AUDIENCE
TikTok prioritizes account that are active. So making your TikTok account engaging by constantly posting about the book and reposting your follower's videos on your page would motivate them and make your audience feel heard. Further, you can add Q&A sessions to make your account more engaging. Spend 10 minutes scrolling your feed. Follow five ideal writers or readers, then post a Tiktok. Remember, TikTok has a lifespan of 3 minutes, and if it goes viral, it goes viral. But if it doesn't, your video is now in decay. So remember to make it through these steps, or else your account will already be in decline before it even reaches any audience. If you're having a hard time coming up with what to talk about in your video, hire an ebook writer UK to create a script for you.
GET A FACE FOR YOUR ACCOUNT
It's human nature to feel connected to a person in one way or another. So when you create your account with a leading face, it will help you build connectivity. Whether it's your own or you could hire some model or influencer to do it for you.
SELLING BOOKS ON TIKTOK
Like all the other platforms, TikTok allows you to add links to your other social media platforms. So when you have built an audience on TikTok, you can drive them to your websites and Amazon links. You can get an exclusive promo code to show them they are valued by you.
ADVERTISEMENT
The best part of TikTok is anyone can create an account. But creating an account organically comes with many responsibilities that you should be aware of, like what sounds to use and what trends to hop on or avoid. So it's better to work with book marketing services to help you sail through those guidelines. Breaching those guidelines might cause your account to be restricted or even banned.
TIKTOK GIVEAWAY
A simple way to hold influence is you can set up giveaways. In a giveaway, you can ask users to follow your account, like your video, and comment and they will be a part of a book giveaway set with a limited number of winners, not more than 10. It is a brilliant way to boost your audience, which would result in larger book promotion.
UPON CONSIDERING ALL FACTS
Tikt-Tok is indeed a great platform for book marketing. The popularity is so wide that the readers on TikTok have set up their own fandom under the hashtag of booktok with over 29.1 billion views. The success is admirable to the levels that bookshop owners are dedicating shelves for popular books. The motive for them is to attract more readers.
Don't forget any of these points, or else you might not get the results, and it would already be in deterioration before getting to the audience. We really hope that this blog would've been a great help to you. We wish you good luck.