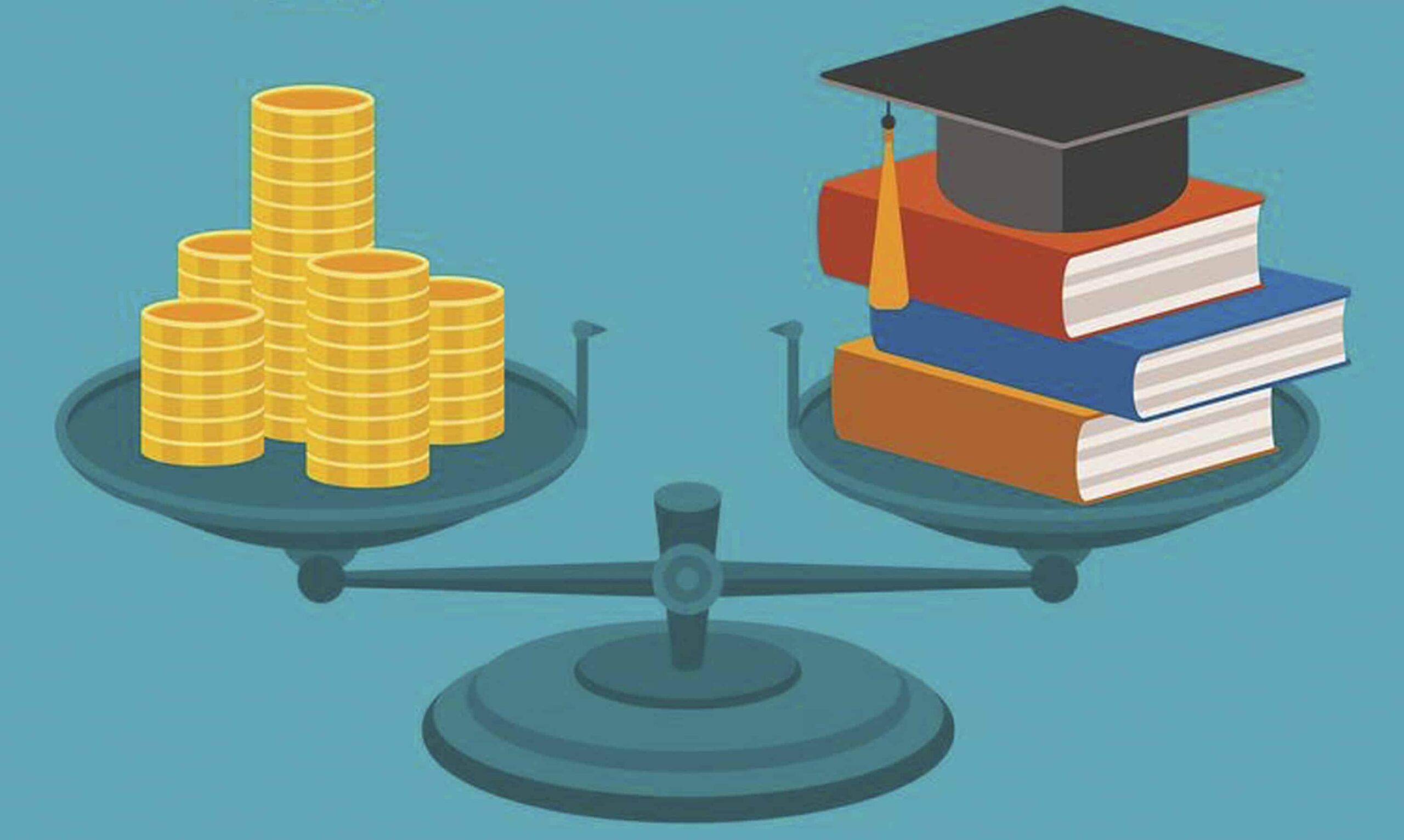 7 Jobs to Help Finance Higher Education of Students
---
If you can pay for your studies yourself or have parents who have saved for your higher education then none is more privileged than you. Because there are students who work day and night just so that they can meet the ends and pay their semester fees. To finance higher education is not that easy because every institution has its criteria for admissions — and if you won't meet those criteria, you wouldn't even get the scholarship, which should be a serene process, no?
How can you finance higher education?
Anyhow, whether you get the scholarship or not, you can finance your education and go for another degree. Wondering, how? Well, get yourself a part-time job and start saving, today! Yes, we know this might sound easy while reading but getting a job is whole another different thing. And today that we are almost near the global economic crisis, it sounds absurd too. Right? We second you and that is why we try our best to provide you with solutions to your problems — or at least, we can try. 
Seven Jobs to Support Your Education! 
Become a tutor 
Let's start with tutoring because this is the easiest way to earn especially if you are a student and can't make time for 9 to 5 jobs. You don't have to follow any timetable for it, instead, you can set your schedule so that you don't miss any of your labs, lecture, and classes. Besides, the money is good in this part-time job, you can charge for the whole course or just a single course depending on your expertise — and you wouldn't have to stick to one tuition, you can take multiple tuitions at a time. You can also offer your students dissertation editing help.
Fast-food Jobs 
You can go for hourly shifts in cafes and fast food, some of these fast food companies even offer tuition fee compensation in many states. So you don't have to be worried about that. You just need to complete your shift and do everything the way you are supposed to do and in return, you'll get a fee reimbursement — because, for some, it's a policy specifically made for students. However, you must fall under the eligibility criteria and that can be anything. Start looking around because you aren't going to find any better assistance than this! 

Also Read: How Can Standing Desks Improve Your Focus & Productivity?
On-campus jobs 
On-campus jobs are the most relaxed and hassle-free thing to do because you don't have to run back and forth. You can simply work and study at the same place and put an end to rushing. Usually, on-campus jobs include assistantship and research work, you can assist your professors and do the research work for them. If you are a graduate or undergraduate then you can get this job, although an ideal candidate for the position should be a graduate. Because they are often supposed to provide help dissertation UK.
Social Media
Social media is another way of earning good money, plus it's also the fastest one. You can use platforms like YouTube, and Instagram to create reels or videos about anything. Yes, it will take time but once you learn how to do it correctly, you are good to go. This is called building a personal brand, when you are done establishing it, people will start following you. Not everyone can be consistent on social media and that is the whole game, produce good content and be consistent. The money you'll earn from social media is going to be a help for you. 
Freelancing 
Next on the list, we have freelancing which is more of an individual work than a job because you don't know for how long this is going to work in your favor. Freelancing is not a promising or stable career but you can temporarily use it until you complete your education. The good thing about freelancing is that you get to choose if you are willing to take on a particular project or not. For instance, if you have received an order for MBA dissertation help it depends on you if you have time for it or not. However, freelancing is still a difficult yet easy way to earn money. 
On-demand economy job
Not many students are quite familiar with on-demand economy jobs. It's an economic activity produced by technology. But you can earn good money in between your classes and you don't have to be permanent. Plus there are no eligibility criteria for on-demand economy jobs because the work usually includes completing small jobs via Task Rabbit, or even driving for ride-booking services such as Uber and Lyft, making deliveries for Post mates, running errands, etcetera. You can get more money through this job than you normally earn from hourly wages, although, the choice is still yours. 

Also Read: 5 Benefits Of Buying Sustainable Office Furniture For Your Workplace
Childcare 
Joining childcare is also a good option for those who love kids or whom the kids love! The great thing about babysitting a child is that babies release your stress, and you get money to for looking after them. If you have never dealt with a baby then we'd suggest, you should pass this one. Or you can give it a try but you need a lot of patience for this job. Because kids are not that easy, if they make you laugh, they can also make you cry. Beware of that! 
Wrap up!
There you go! These seven works allow you to continue your education and not just restart it but finish and get your degree on time also. So if you don't have a CV right now then you should start crafting it. Moreover, believe in yourself and don't set back just because someone has demotivated you. We have seen pupils pursuing PhD. and making money at the same time just so that they don't face financial crises. 
Plus, all the above-mentioned jobs allow you to continue your studies along with your degree. Another thing that you can do is to follow the ultimate guide on how you can make your resume more effective. These guides usually have tips that help you set your goals accordingly.