An Advanced Guide On Technical Search Engine Optimization
---
Learning the best ways to perform the technical SEO of your website is vital for ranking your website on search engines. The term technical Search Engine Optimization refers to the essential elements that boost the organic reach of your website, like mobile optimization and page speed. Due to the complexities of SEO, you might be tempted to ignore it, which you never should do.

Irrespective of your site's high-quality and engaging content, it will not get exposure to a massive audience if a search engine can't crawl it. It will not be able to thrive, and your website will be dead in the end. Hence, mastering the art of technical SEO is tricky but not something impossible. Keep reading to explore everything you need to know about it. 
Detailed Guide On 4 Elements Of Technical SEO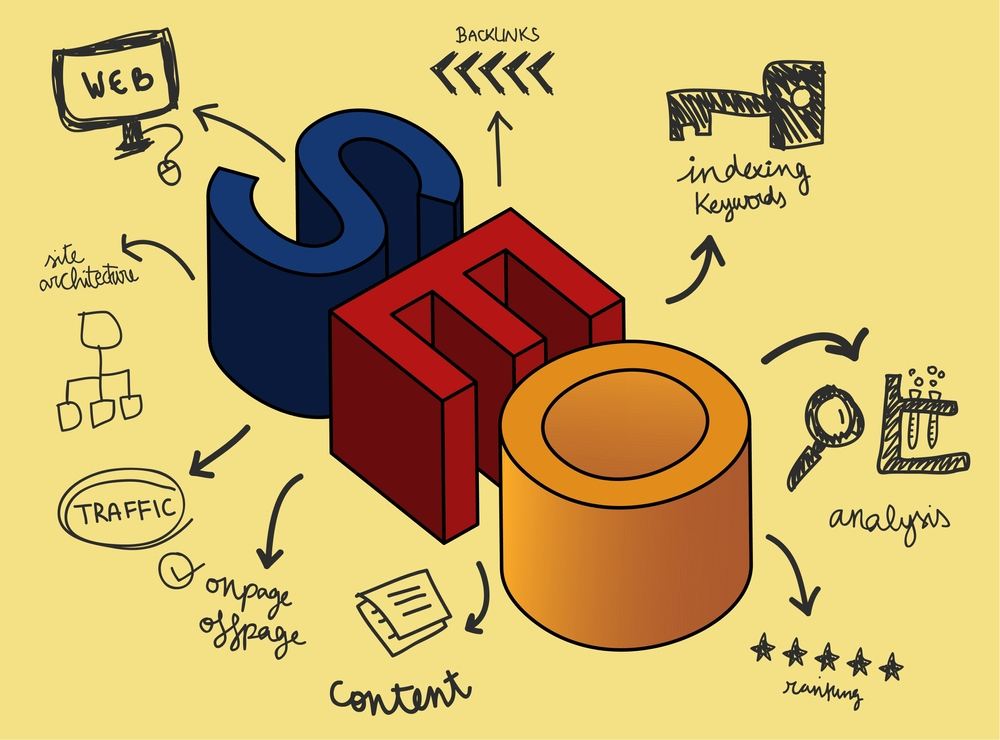 The four major elements of technical SEO are crawlability, indexability, accessibility, and rankability. Learning the ropes about them and putting them into action will help you win against the competition. 
I. The Checklist Of Crawlability
Crawlability is one of the foundation blocks of search engine optimization. The search bots will crawl through your pages to collect information. If there is a blockage in the crawling, the crawler will not index or rank your site on the search engine. Therefore, the following technical SEO strategies are essential to ensure maximum crawlability. 
1. Sitemap
Sitemap is a file containing a list of all the elements and pages of your site. Submitting your sitemap to Google Search Console and Bing Webmaster Tools will let the crawler gather the information quickly. 
2. Boost Your Crawl Budget
The crawl budget refers to the number of elements and resources the bot can gather data. As the budget is not infinite, you must prioritize your content over another. Fixing or redirecting any broken link, ensuring your CSS or Java files are crawlable, and eliminating repetitive content will significantly help. 
3. Optimize Your Site Architecture 
Your website has numerous pages, so optimizing them is essential. Organizing their architecture will help the crawler to crawl through the data effortlessly. 
4. Optimize Your URL Structure
One of the ways to uplift the crawlability of your site is to make your URL structure as user-friendly as possible. For this, have a proper category and name for the domain and product. Prefer hyphens over underscores to separate every word from one another. Keep the limit of your URL structure up to 115 characters and keep it unique for every HTML document. 
5. Include Breadcrumbs Menu
The explanation of a breadcrumb menu is as if you leave tiny crumbs of your bread along the way. It helps to navigate the way back to your home. A similar role is of the breadcrumb menu. It showcases to the users how their current HTML document relates to the rest of the website. 
II. The Checklist Of Indexability
Indexability defines the process involving search bots indexing your web pages to the relevant topics. Once they do this, your site is eligible to rank on SERPs. However, there are various factors you must keep in mind to increase the indexability. 
1. Unblock The Access Of Web Crawler 
Sometimes, the web crawler cannot index your site due to hindrances in access. Maybe you have something on your web pages that blocks the entrance. Hence, take the help of tools, in this case, to determine which HTML documents are encountering this issue. Also, use Google Search Console's Inspect tool to identify the reason. 
2. Analyze And Fix Your Redirects
The purpose of the redirect is to reach a web page with just one URL. It enhances the experience of users and helps in ranking. Redirects make URLs short and prevent any 404 error or broken link. Besides, by reaching till point, you would realize the value of search engine optimization and may want to boost it for your site. But it may feel exhausting to grasp at straws due to intricate complexities. However, buying the top technical SEO packages will solve all your obstacles in ranking SERPs. So, you should give them a shot and discover their positive results.
3. Enhance The Mobile-Friendly Factor
Mobile-friendliness becomes a top priority as many users surf the internet via cell phones rather than computers. If you want your audience to spend more time on your website, ensure it offers the best-quality experience. You take to attempt the Google mobile-friendly test to examine and detect how to enhance it even more. Also, your site's user interface and speed will significantly help provide the best experience to your audience. 
III. The Checklist For Accessibility
SEO accessibility helps to make the content more accessible to the users (and crawlers). Work on the below elements to boost the accessibility of your web pages. 
1. Performance Of Your Server
Boosting the performance of your server is a weighty matter if you don't want search engines to remove you from their index. Hence, eliminate or fix all the HTTP errors as they can significantly impact the server's performance. Also, keeping track of your HTTP status will help. 
2. Page Load Time
Humans' attention span has drastically reduced. Therefore, they wouldn't take long to jump onto another site if your page doesn't load. Besides, it will also hinder the crawler when it comes to indexability. Thus, do everything you can to minimize the loading duration of your HTML documents. 
3. Prefer Pre-Rendered JavaScript 
Google has a hard time processing JavaScript, which somewhere affects accessibility. So, prefer using pre-rendered content if you want the bots to have easier access to your website. 
IV. The Checklist For Rankability
The rankability factor requires various external and internal components that you should consider. Let's look into the following:
1. Internal And External Linking
Whether internal or external linking, it helps in crawling, indexing, and increasing the rank on SERPs. Therefore, consider both types of linking to leverage their benefits. 
2. The Quality Of Backlinking
The quality of your backlinking holds significance in the ranking factor. The links from poor-quality websites can lower down chances of your site appearing on top of SERPs. Therefore, use tactics like claiming without link mentions and deriving links from top publications to enhance backlinking quality. 
Summing Up
With this, you come to the end of the ultimate guide on technical SEO. You have now explored all four significant components of high-tech Search Engine Optimization. We also explained the checklist for each element to consider for improving their performance. We hope you found this guide valuable enough to work on it practically and get fruitful outcomes from it.