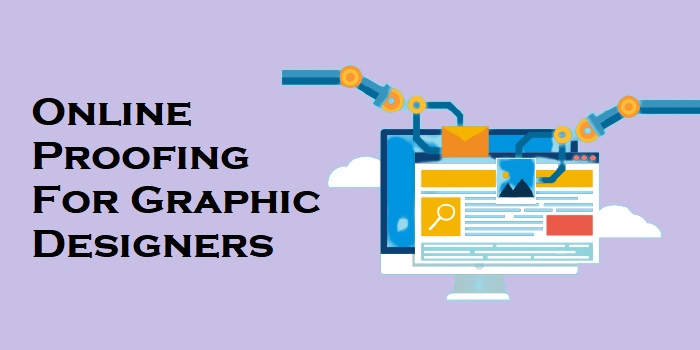 Best Online Proofing For Graphic Designers
---
In the world of graphic design, the proofing process is certainly not new. It has been around since the earliest days of the printing industry. So, we can say that the proofing process is inseparable from graphic design. 
However, for many graphic designers today, email-based proofing or even proofing with physical documents is still commonly used, although it's no secret that they are inefficient and ineffective as a design approval process. 
This is where online proofing comes in.
Although online proofing is a relatively new method made possible by today's cloud technologies, it allows all team members and stakeholders involved in the design process to monitor and proof everything in a single, convenient place. As a result, online proofing effectively streamlines the review and approval process for both the graphic designers and the clients. 
Well for online proofing work you need a highly qualified monitor that might show you details of your project if you were searching for these monitor for graphics designer kindly check the best monitor for graphics design under 500 USD budget.
What Is Online Proofing
As the name suggests, online proofing is doing all the processes required to perform an approval process (in this case, for graphic design deliverables) entirely online. 
Proofing is possible with online proofing software, which allows all team members and stakeholders to upload/download files, leave comments and feedback, and approve or ask for a revision in this single software. 
With this, it's easier for everyone involved in the design approval process to collaborate and leave the required feedback in real-time. This gives transparency in the approval process while at the same time improving accountability for everyone in that approval process. We can also track whether an approver has reviewed the deliverable on time. In disputes, we can easily track previous comments, feedback, and different versions of the files to settle any issues efficiently with a full audit trail. 
With all these benefits, when performed correctly, online proofing can streamline the whole graphic design approval process to be much more effective, efficient, and accurate. 
Benefits of Online Proofing for Graphic Designers
Above, we have discussed the basic concept of online proofing, and we have briefly mentioned its potential benefits for graphic designers. Below, we will discuss these benefits (and more) again in a more detailed manner: 
Forget The Redundant Email Approvals
Most graphic designer school today should be familiar with the frustrations associated with email-based approval processes. It can be very annoying to go through tens if not hundreds of emails to find a specific version of the deliverable to clear disputes. With online proofing software, we can easily track all versions of the file in a single place and also track who has left comments and feedback in a specific version and why. By having everything in one convenient location, we can improve transparency for the whole project. 
Reduce The Approval Process Cost
This might not seem evident at first. After all, you'll most likely need to invest in a new online proofing software, which will translate into additional cost. 
However, online proofing can significantly lower the overall costs associated with the approval process in the long run. For instance, by ensuring everything is entirely online, we can eliminate the costs of circulating the hard copy of a proof (paper, ink, delivery, and time) that is typical in a manual approval process. Also, ensuring the project stays on time and meeting the agreed deadline, we can also ensure every project stays on budget. 
Versatility
In an email-based approval, if your client is away from their desktop and you have to send a Photoshop and/or Illustration file, they won't be able to open the file since they don't have access to the associated software. 
With online proofing, everything is cloud-based, so reviewers and designers can review anytime and on any device. You don't have to download any new field every time you access the online proofing platform. 
Fewer Revisions
The most significant benefit for graphic designers is that online proofing will typically result in fewer revisions for the project.
Since everyone involved in the approval process is more accountable, each step of the review cycle will be more effective. We can avoid issues like when two different approvers are commenting on the same aspect. 
Better Deliverable Quality and Reduce Compliance Risks
With online proofing offering a more transparent approval process where every stakeholder is also accountable, we can effectively reduce or eliminate compliance errors, allowing us to deliver a product that meets the client's expectations more accurately. 
With the online proofing software, clients can also stay more involved throughout the real-time approval process, ensuring the deliverable quality. 
Conclusion
Online proofing can significantly streamline and improve the quality of the approval process for graphic design projects. By providing a more transparent and efficient feedback process, all team members and stakeholders involved in the project can provide a more accurate approval. This can effectively reduce the product deliverables' compliance risks to deliver a high-quality product on time and budget.
With all those benefits, investing in proper online proofing software can save not only time but will save you more money in each of your projects on a long-term basis.