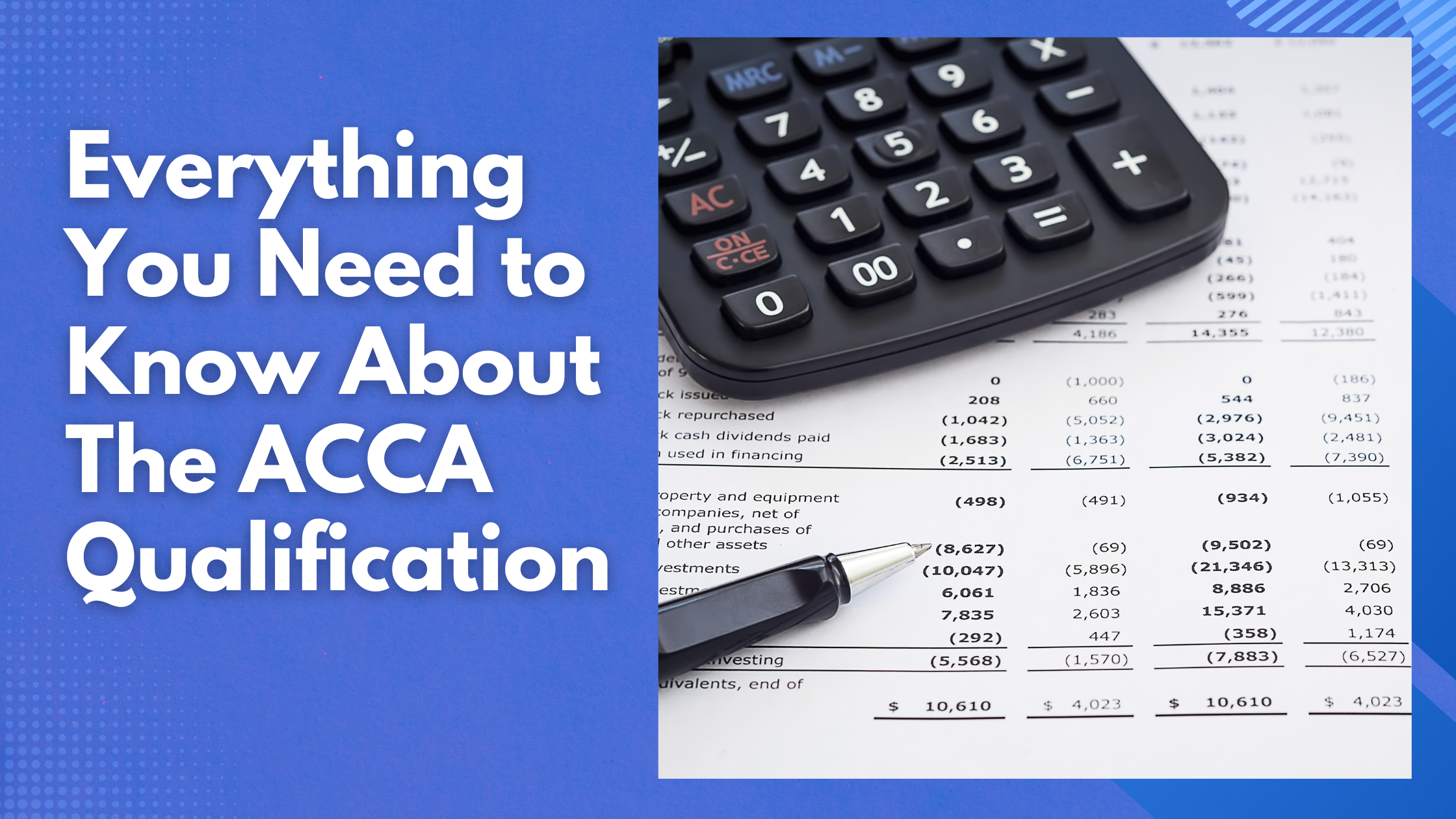 Everything You Need to Know About The ACCA Qualification
---
The Chartered Certified Accountants (CCA) qualification is a highly regarded certification for individuals aspiring to build a career in accounting, finance, and business. It equips candidates with the essential knowledge, skills, and ethical values necessary to excel in accounting. Let's explore the key aspects of the ACCA qualification, its structure, benefits, and how to pursue it.
1. Structure of ACCA Qualification:
The ACCA course in London is divided into two main levels: Fundamentals and Professional. Each level comprises several papers covering various aspects of accounting, taxation, auditing, business management, and financial reporting.
Fundamentals Level:
The Fundamentals level has two modules: knowledge and Skills.
Knowledge Module: It includes three papers:
a) Accountant in Business (AB)
b) Management Accounting (MA)
c) Financial Accounting (FA)
Skills Module: This module contains six papers:
a) Corporate and Business Law (LW)
b) Performance Management (PM)
c) Taxation (TX)
d) Financial Reporting (FR)
e) Audit and Assurance (AA)
f) Financial Management (FM)
Professional Level:
The Professional level is further divided into two modules – Essentials and Options.
Essentials Module: It consists of three papers:
a) Strategic Business Leader (SBL)
b) Strategic Business Reporting (SBR)
c) Advanced Financial Management (AFM)
Options Module: In this module, students can choose two papers based on their career interests:
a) Advanced Performance Management (APM)
b) Advanced Taxation (ATX)
c) Advanced Audit and Assurance (AAA)
d) Advanced Financial Reporting (AFR)
2. Benefits of ACCA Qualification:
Earning the ACCA qualification offers several advantages for aspiring accountants and finance professionals:
a) Global Recognition: The ACCA qualification is respected worldwide, enabling professionals to work in various countries and multinational corporations.
b) Versatility: ACCA qualified professionals possess a broad range of skills suitable for diverse roles in finance, audit, taxation, and advisory services.
c) Ethical Framework: ACCA emphasizes ethical practices, ensuring members uphold the highest standards of integrity and professionalism.
d) Career Progression: ACCA qualification enhances career prospects, opening doors to senior management and leadership positions.
e) Flexibility: Students can progress at their own pace and complete the exams based on their individual circumstances.
f) Practical Experience: ACCA requires students to gain relevant practical experience before becoming fully qualified, ensuring they possess necessary real-world skills.
3. Pursuing ACCA Qualification:
For individuals in the UK, pursuing the ACCA qualification has become more accessible with the availability of online courses. ACCA online courses in UK offer flexible learning, allowing students to study from their location and at their preferred time. These courses provide comprehensive study materials, interactive lectures, and practice exams to prepare students effectively for ACCA exams.
Moreover, for those who prefer a classroom learning environment, various ACCA courses are available in London. These courses are conducted by experienced tutors who provide personalized guidance and support to students throughout their ACCA journey.
Conclusion:
The ACCA qualification is an excellent choice for individuals seeking a rewarding career in accounting and finance. Its global recognition, comprehensive syllabus, and focus on ethical practices make it a preferred qualification for employers worldwide. Whether you choose ACCA online courses in the UK, embarking on the ACCA journey promises to be an enriching and fulfilling experience. Take the first step towards your career goals and pursue the ACCA qualification today.