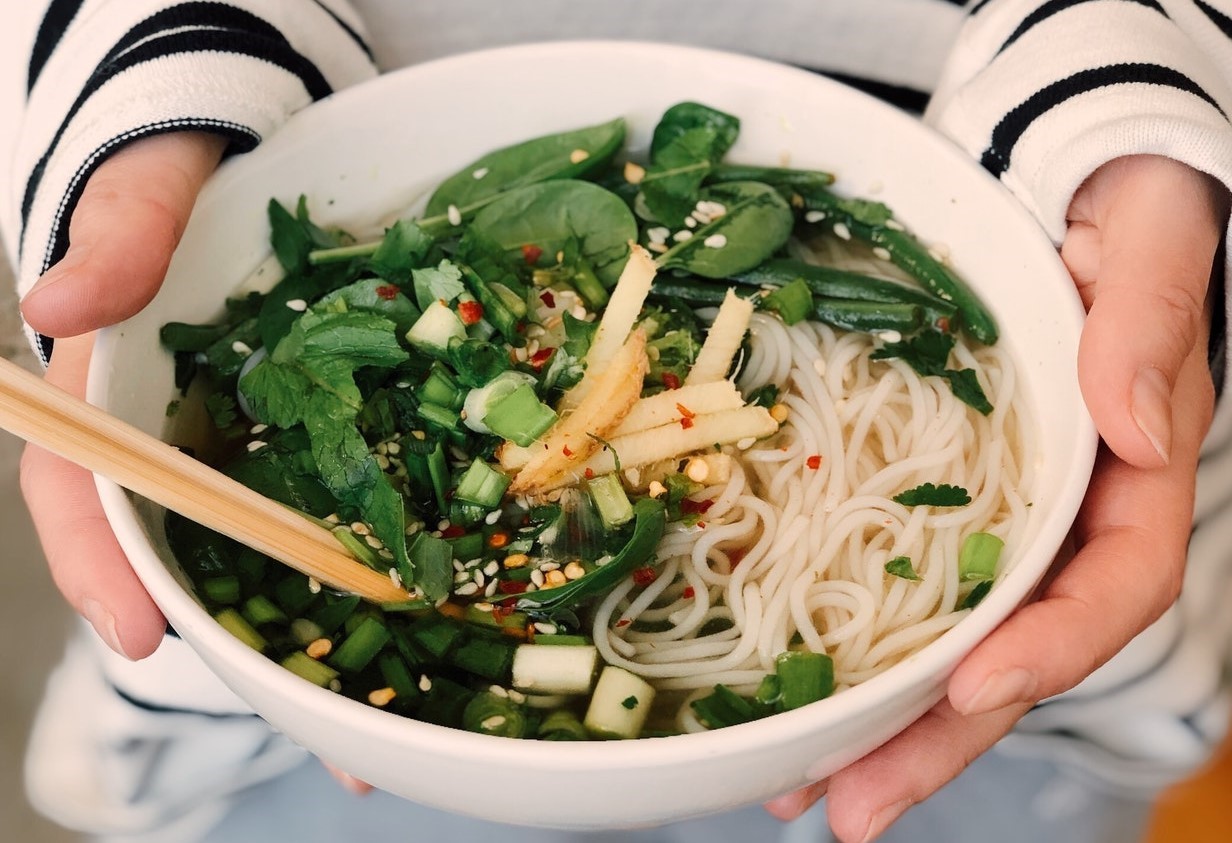 7 Easy Dinners to keep you warm in the winters
---
Winters are a time to relish with the holiday season in store, as most of us get to spend time at home with family. Snuggled in your favorite blanket with a steaming beverage near the lit fireplace is so comforting to even think about. We all work up quite an appetite while it's freezing outside, which is why some warm and hearty meals are a must to survive. Nobody has the time to cook up something extravagant every day, so make the best of the season with these easy winter dinners for seven days of the week:
1. Classic Chicken Noodle Soup
Anyone can prepare a steaming delicious bowl of noodle soup with all the regular ingredients found at home. You can use the cheap instant noodles or the proper egg noodles if you prefer sophistication. Take a few random pieces of chicken (preferably with bone), toss them in a pot pan, add a few cups of water, place on the stove, and leave to simmer for about an hour. Next you add in the instant noodles with the taste maker, or use your own spices and favoring. Sauté a handful of chopped vegetables of your choice and add them to the soup (optional).
2. Skillet Mac & Cheese
If you have hangry kids around the house, this dish is practically a life saver. First, you boil and drain two cups of any pasta of your choice (I like the traditional elbow macaroni). Get your skillet, add a chunk of butter and two tablespoons of all-purpose flour; stir and cook till you achieve a smooth creamy texture. Add a cup of cream cheese and another cup of shredded cheddar cheese to the skillet. You may also add salt and ground pepper to taste. Once the mixture is fully dissolved, add the boiled pasta and serve. Garnish with herbs and sliced tomatoes if the kids don't mind.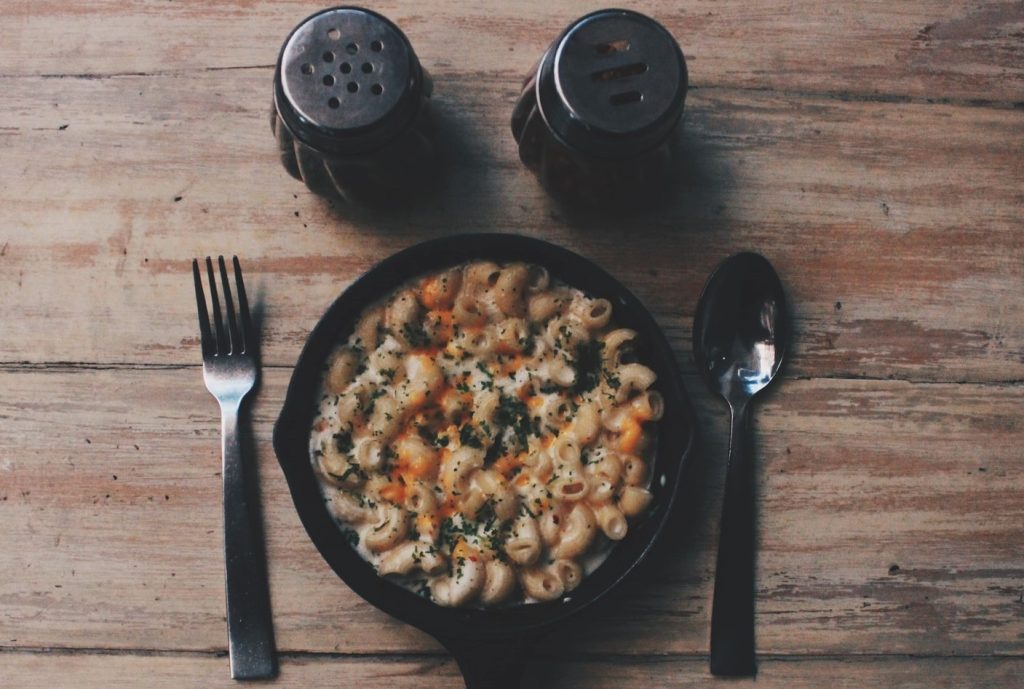 3. Beef & Vegetable Stew
Nothing beats a tender beef stew when you return home after a long day on a chilly night. All you need is a half a pound of boneless beef cut into cubes and a bunch of seasonal vegetables. You can use peas, potatoes, carrots, sweet onions, and corn in combination. Also add salt, chili (ground or powder), crushed garlic, and ginger paste to taste. Put all the ingredients in large pan half filled with water. Let it cook on low heat while you're out all day. When you return, thicken the broth with some corn followed by garnishing with green onion and parsley. You can also squeeze a bit of lemon juice if you like the tanginess.
4. Tomato Soup with Grilled Cheese Sandwiches
You can make the grilled cheese sandwiches with any kind of bread and cheese you have at home. To make the tomato soup, you'll need half a dozen tomatoes pureed in a blender. Next, you'll need 2 tablespoons each of finely chopped onion and celery. Fry them in a skillet (in 2 tablespoons of vegetable oil) until golden brown. Then add in the puree, a tablespoon of brown sugar, and a bit of salt. You should also sprinkle in some oregano and basil if you keep an assortment of herbs in the kitchen. Simmer for about 15 minutes and enjoy with your sandwiches.
5. Shakshouka
If you love eggs, make yourself some shakshouka, which can be prepared within minutes. Slice a medium sized onion and two capsicums; fry these in a shallow pan until softened. Then add a few chopped tomatoes, some paprika powder, and salt to taste. Cook into a gravy and then hollow in 3-4 places with a big spoon. Break a raw egg into each of the hollows, cover the pan, and cook eggs to perfection. Enjoy as it is or with some flat bread.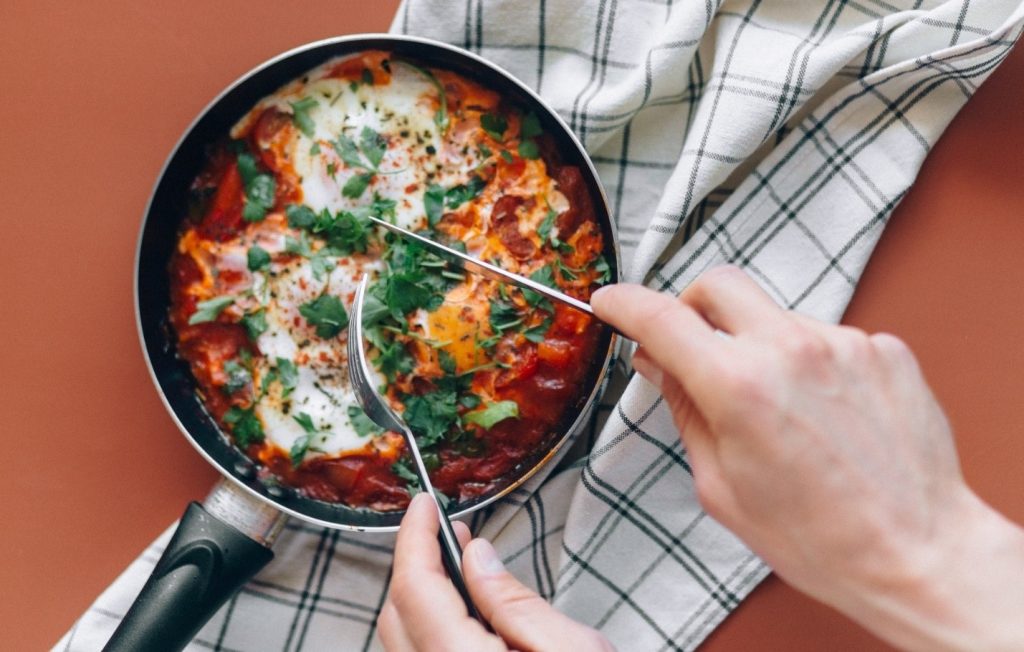 6. Bean and Sweet Potato Stew
Put 2 cans of beans, 3-4 diced sweet potatoes, and 3 cups of chicken broth into a pot pan; cook until potatoes are tender. Add some salt and herbs for flavor, and be amazed at how easy it was to prepare a nice meal. Devour while you read about the benefits of hiring an estate planning attorney on your iPad.
7. Quick Bread Lasagna
This lasagna might be more satisfying than the conventional kind and it's a lot easier to prepare. Make a lasagna filling with minced meat, peas, tomatoes, carrots, and pizza sauce (cook in a pan). Oil your baking pan and cover the base with slices of bread (crust removed). Add a layer of your filling, followed by another layer of bread slices, and repeat till you have 3-4 layers in total. Cover the top with shredded cheese and herbs, and place in a pre-heated oven for about fifteen minutes at 200°C. Serve hot.
Author Bio
John Adams is a lifestyle blogger who creates content focused on food and fashion. He believes that wholesome cuisines and stylish dressing are the secrets to a happy life. He cannot stress enough that looking good translates to feeling good. John is rather adventurous for his love for food, always eager to try exotic dishes in strange places and then recreate them (with a twist) at home.